Upcoming Retreats with us:
The Corfu Retreats 2019
Join us this summer n Corfu at the Alexis Zorbas center for our annual "Hearts on Fire" Chanting retreats and Satsang with Pari retreats
Two weeks of Bliss with daily mantra chanting, Yoga, Satsang, Celebration, good food and a gathering of beautiful people.
Each retreat and each week can be single and per week. We look forward to welcome you  on this magic Island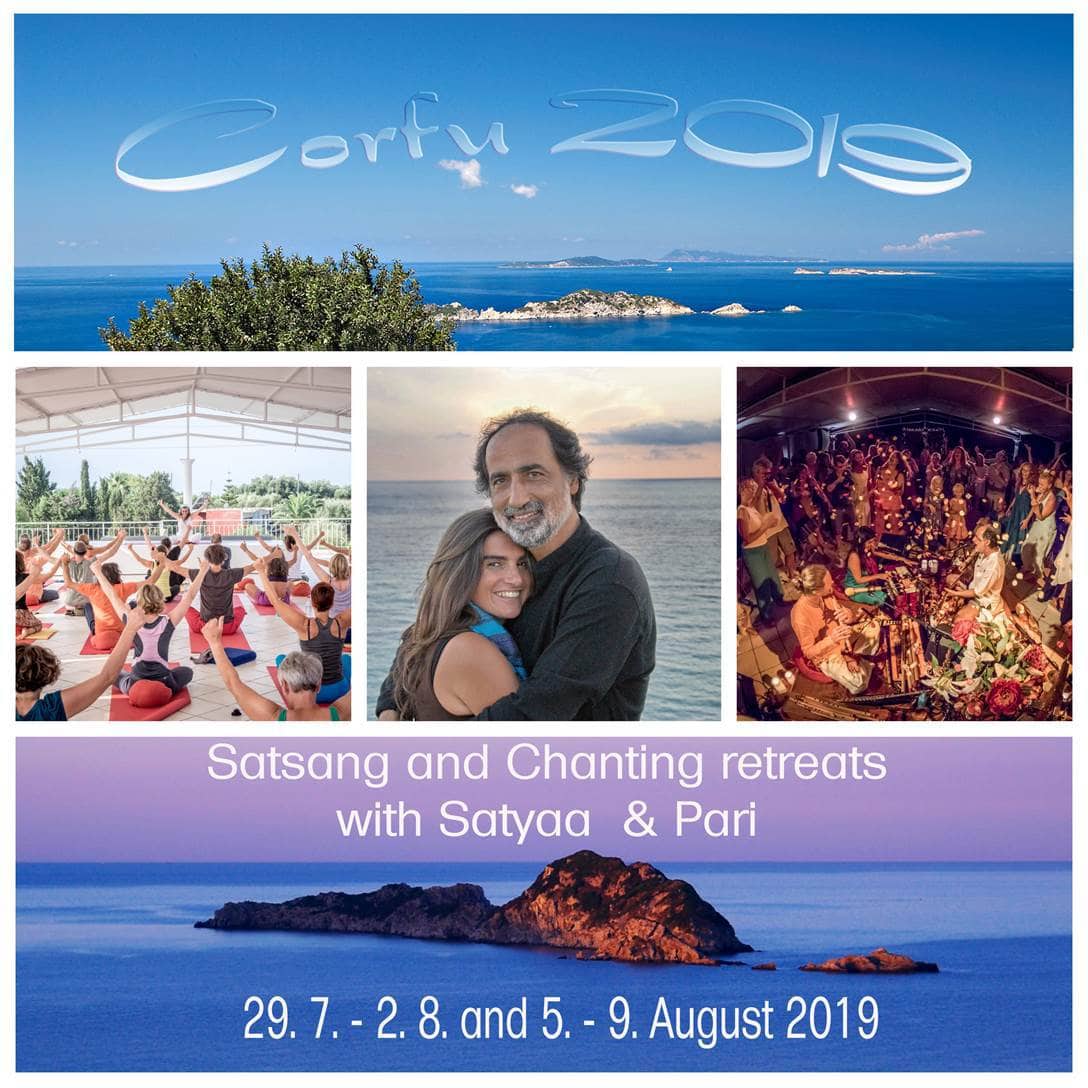 Our upcoming Tour Events
November 2018 - March 2019
Don't forget to click on the buttons to open details on every show!
What we offer
Satyaa & Pari love doing...
New Album is out!
The time has come for all of us who have been waiting for this release. Check Vultures, our latest album which is out now!
Other Albums
Checkout our older releases in their dedicated page
Stay tuned for updates
Subscribe to our newsletter for updates, new releases and more awesome goodies